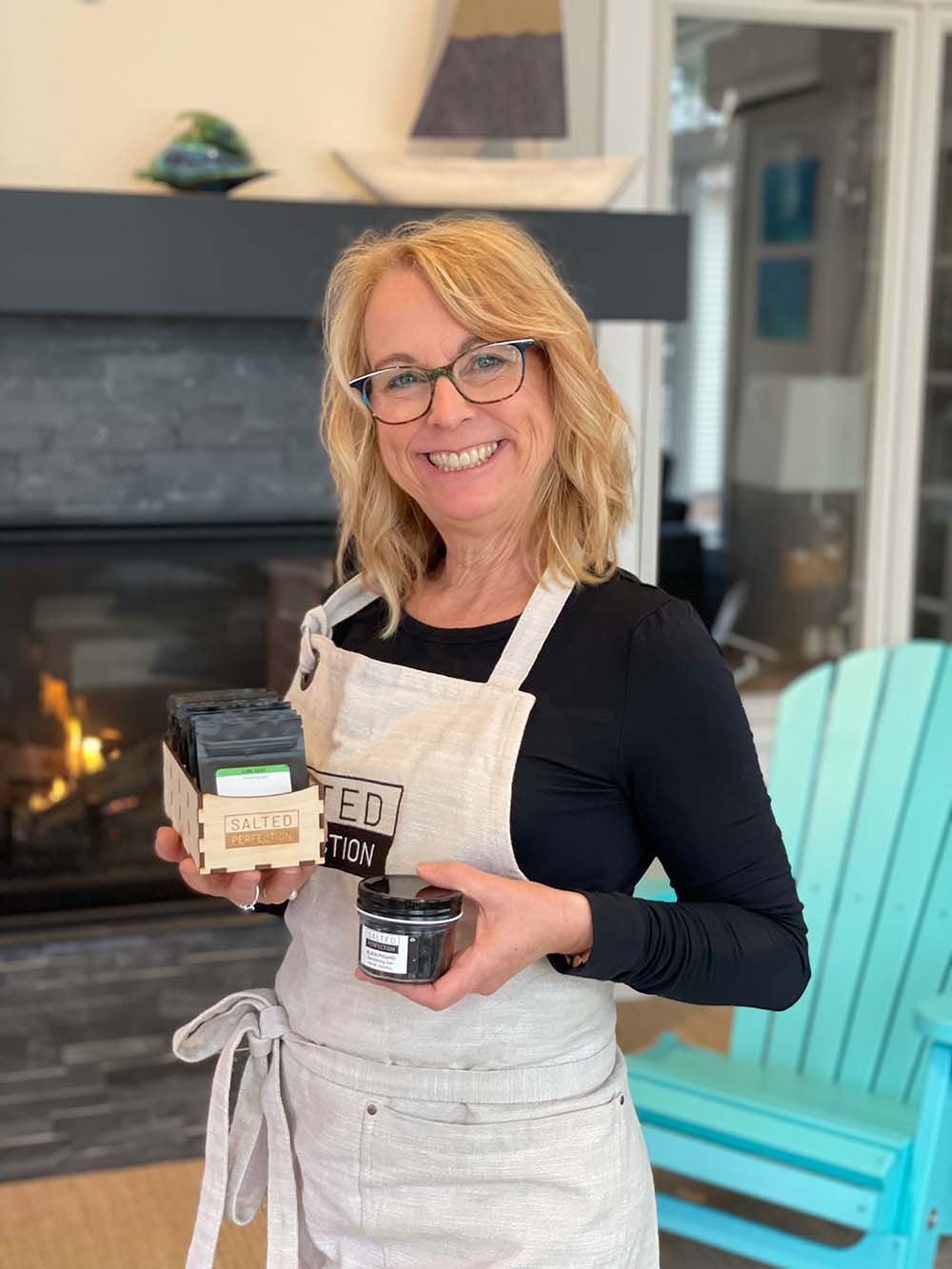 A Love of Salt and Zest for Life
It all started with a recipe that called for smoked sea salt...

While planning a dinner for family, founder Terri Wolters came across a recipe for grilled sweet peppers. It sounded delicious, but she was not familiar with the smoked salt that the recipe called for. Coming up empty at local grocery stores, she set out on a quest to make it herself. After crafting a batch, she sprinkled it lovingly onto the peppers (stuffed with goat cheese and topped with fresh rosemary and thyme). It was the perfect complement! The dinner was a success and Terri was inspired to continue learning more about unique ways to infuse salt with interesting and unusual flavors.

Today Terri has perfected numerous combinations of flavored salt that bring interest and variety to nearly any dish. Her pyramid-shaped garnishing salts also lend architectural beauty and a subtle crunch, enhancing even the most simple of dishes.